If you are looking for a perfect family getaway in the autumn, visiting Maenporth Estate should be on the top of your list. This tranquil destination offers a wonderful experience for families with younger children, and the swimming pool is a definite highlight.
The autumn season is a quieter time of year at Maenporth Estate, making it an ideal time to visit. With fewer crowds, you and your family can enjoy a more relaxed and peaceful atmosphere. Additionally, the weather during this time is generally pleasant, allowing you to make the most of the outdoor activities on offer locally.
One of the main attractions at Maenporth Estate is the first-class swimming pool. This facility is not only spacious and well-maintained, but it is also heated to a comfortable 28 degrees. This means that you and your children can enjoy a refreshing swim regardless of the weather outside. The heated pool ensures that you can make use of this facility even on cooler autumn days.
In addition to the swimming pool, Maenporth Estate offers other amenities that will enhance your experience. You can unwind in the sauna, which provides a perfect opportunity for some well-deserved relaxation. For those seeking a little more luxury, there is also a jacuzzi available. Immerse yourself in the warm, bubbling water and let your worries melt away.
The beach is conveniently located just a short walk away and is the ideal place to build sand castles and have a paddle. The popular Life's a Beach Café is conveniently located on Maenporth Beach. We also have a playpark here at Maenporth for your enjoyment.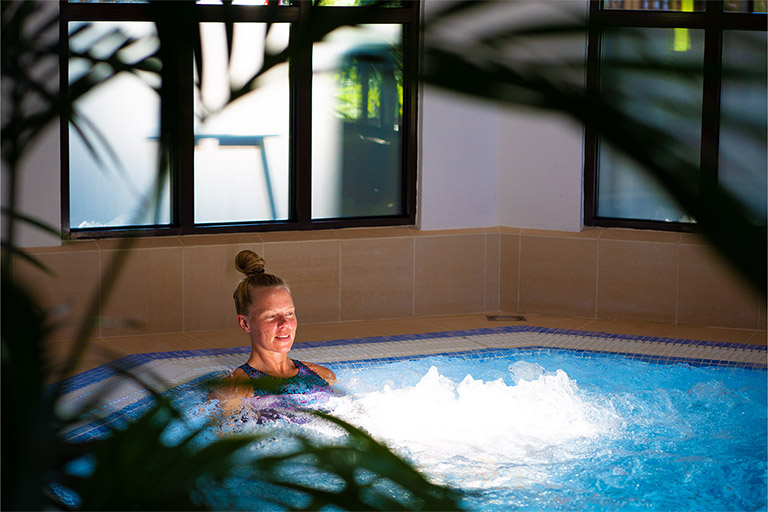 Overall, visiting Maenporth Estate with younger children in the autumn is a fantastic choice. The quieter time of year, pleasant weather, and first-class swimming pool make it an ideal destination for a family getaway. With the pool heated to 28 degrees, along with the sauna and jacuzzi, you and your family can indulge in relaxation and create lasting memories.